Accordion Doors
Australia Pty Ltd is a 100% Australian company offering accordion folding doors for use in commercial and residential spaces. Our large warehouse allows us to carry enough panel material as a commitment to inventory, assuring on-time production.
Accordion doors are the fastest and most economical way to divide and organize space and insulate against noise while providing instant privacy. Accordion partitions (accordion doors, folding doors and accordion walls) provide fast space division, accoustic isolation and energy conservation.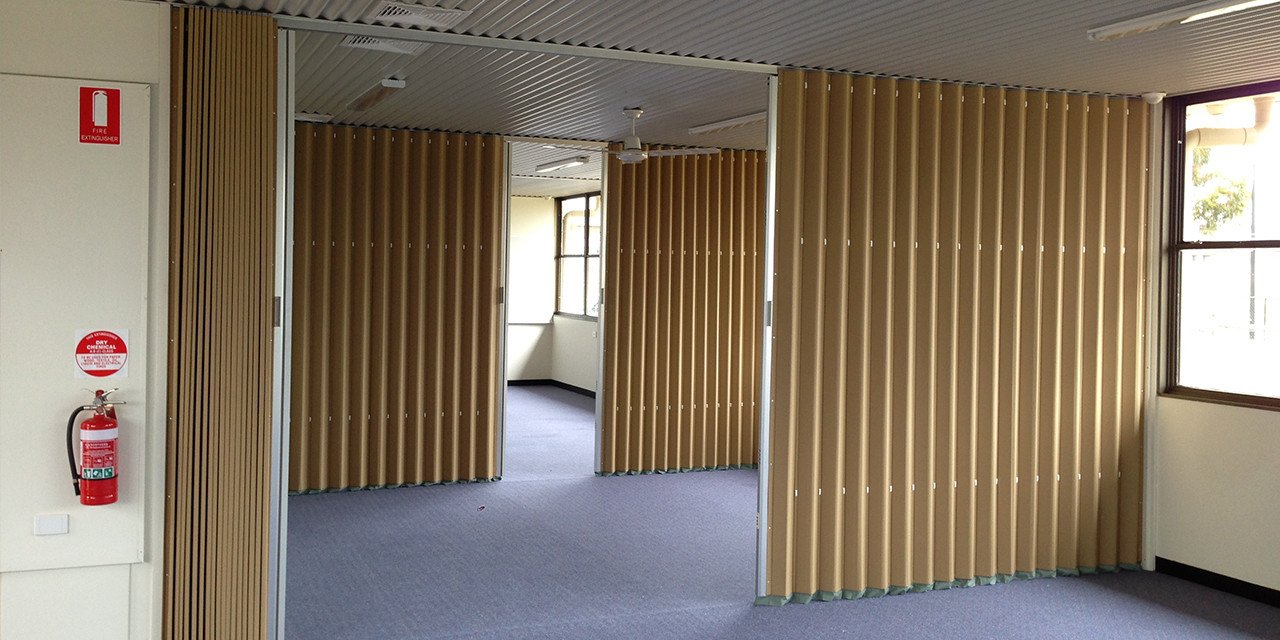 Weathershield
Our aim is to make utilising space easier and much more pleasant. We believe that we have achieved our goal in developing a new concept in outdoor living. Weather Shield Screens provide comfort and protection under any weather condition, be it rain wind or shine.
Movable partition
Accordion Doors Australia is a leading manufacturer for portable and movable partition systems. If your need is to create temporary rooms, or if you have a requirement for meeting or conference rooms, need a backdrop for special occasions or trade show, then Accordion Doors Australia is the place to go.